Recently, the "2012 Quality In Light-Overseas Strategy Summit Forum" co-sponsored by Shanghai Incentive Testing Technology Service Co., Ltd. and Gaogong LED was held in Guangzhou Poly World Trade Center in conjunction with the 2012 Gaogong LED Exhibition. This forum brings together domestic and foreign elites in the LED industry to discuss foreign market management strategies, as well as explanations and strategies for relevant certification standards in various countries.

The guests included Howard Wolfman, founder and chairman of Lumispec Consulting, and Nie Pengxiang, president of LTL's testing and testing, Pan Yurong, director of global market development of Shenzhen Zhongming Semiconductor Lighting Co., Ltd., Edward J. Schmidt, president of MCR, and Beat Kreuter, general manager of NMKO Shanghai operations. Dunndee Jones, Asia Quality Manager, International Purchasing Company Dixons Retail PLC in Hong Kong DSG (Asia) International Procurement Co., Ltd., Zhang Hong, Director of Semiconductor Lighting Technology, NOPIS National Optoelectronics Center, and senior representative from UL.
Howard Wolfman, founder and chairman of Lumispec Consulting, USA, explained the standard requirements for market access in North America. He pointed out that the most important thing about quality management is whether the product meets the published standards, especially the safety and reliability of the user's use. The standard basically meets the requirements of design, method, performance, safety and reliability. Most of the US certification standards are voluntary. As a Chinese manufacturing company, these certification standards are basically to be used as compulsory certification standards. Otherwise, it may be just a "single hammer sale."
Howard Wolfman said that the product is a system engineering, LED as a new generation of energy-saving products, will play a very important role in the future lighting market. If the United States will convert all the lights into LED lights in the next 20 years, it can help the United States achieve a value of 250 billion US dollars. We all know that LED energy conservation and environmental protection, this goal means that the environment can be better protected.
The US market is huge, and global LED companies want to share a piece of the pie. If you want to focus on the US market, you must consider the cost, including the cost of procurement, in addition to the product itself and the cost of the product cycle. If you want to succeed in the US market, you must strictly follow the standards in terms of product performance, quality, and reliability. Moreover, it is necessary to have an independent, accredited third-party testing agency to issue a test report. Of course, China's inductive testing is a testing institution that has obtained the relevant certification in the United States.
In the standard testing process, any condition will affect the enterprise. For example, the accessory device is also highly valued in the US market. For example, the ML80 and ML21 standards, such as chip testing, generally use accelerated testing. If the acceleration is 1000 hours, the same can reach 5000. The effect of the hour, using this test method can greatly reduce the time.
In addition, he said that in the reliability of LED products, LED drive and power supply are very important. At present, LED standards only have a set of standards in the United States, which is more stringent than in Europe. Finally, his advice to Chinese LED companies is that if you want to enter the European and American markets, on the one hand, the product safety and performance specifications must meet the standards, there is no shortcut, you must do it in a down-to-earth manner. On the other hand, the declared product specifications must be in accordance with the specifications. Finally, after-sales service must be in place.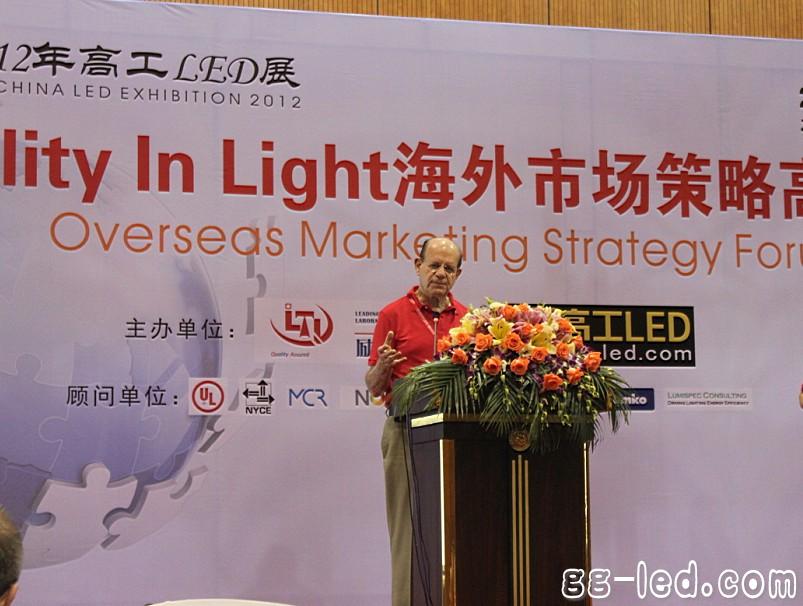 This cable is one of the Control Cable and it is with OFC copper conductor insulated and sheathed by PVC material. This cable may be used in dry or wet places and widely applied to transmit and distribute low voltage electrical power, data or signal. there have optional choices of flexibility and screen material to fit for installation as request. Some control cables can bear larger mechanical forces. Some of them is with shielding and flame retardant performance.
Product features
Conductor: OFC
Insulation and jacked: PVC
Color: Black
Other component: Optional screen(braided or Cu)
Performance: shielding or flame retardant
Classification
1- Braided screen type
2- Copper screen type
3- Steel tape armored type
4- Flexible control cable
5- Braided screen flexible control cable
6- Fire retardant flexible control cable
7- Copper screen fire retardant control cable
8- Flame retardant steel tape armored type
9- Fire retardant flexible control cable
Application
The PVC insulated PVC sheathed control cable is suitable for patching of control, signal protected and measures systems with rated voltage up to and including 450/750V and 600/1000V.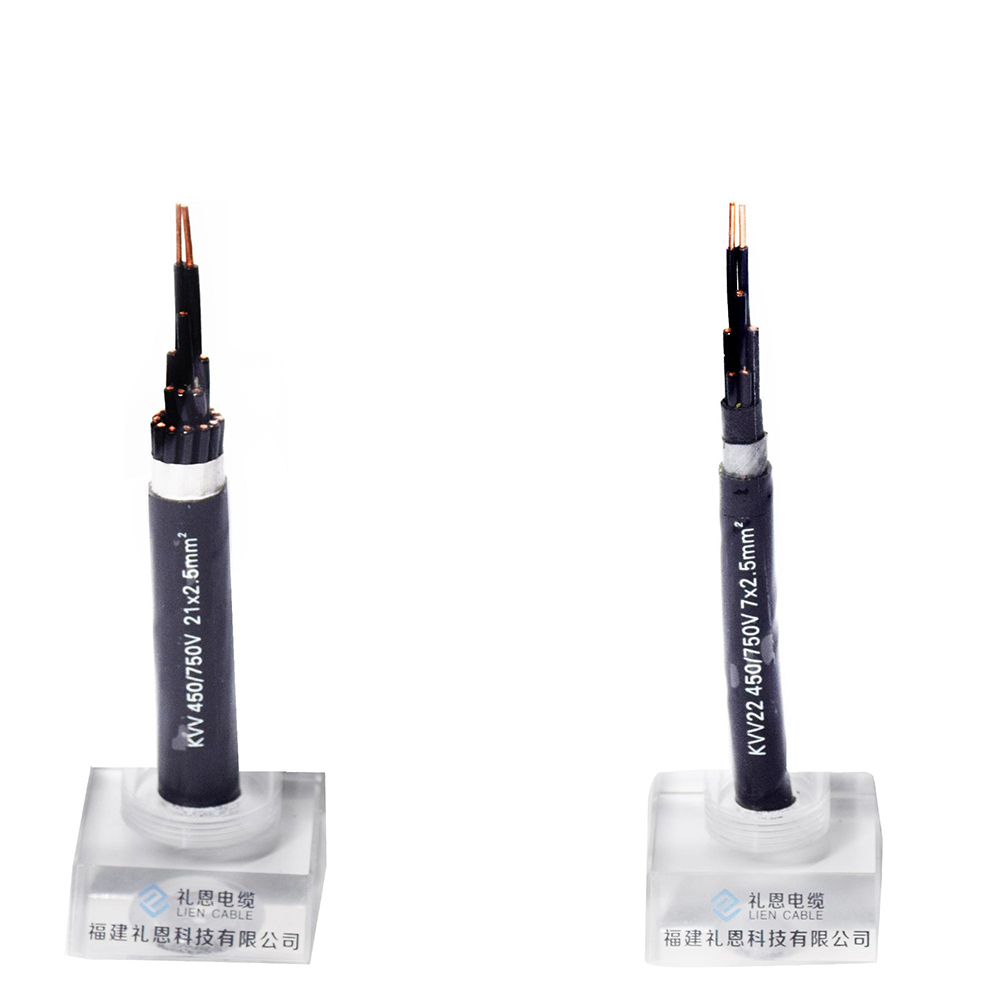 Using features
l Rated power-frequency rated voltage U0/U is 450/750V and 600/1000V
l Max. permissible continuous operating temperature of conductor is 70℃
l The ambient temperature under installation should not be lower than 0℃,if the ambient temperature is below 0℃, the cable should be preheated.
Why choose us?
l OEM service is available based on official & legal authorization.
l Strict quality control system.
l Sufficient support for our tendering representatives.
l Faster lead time than our competitors.
l Professional Cable solutions to your particular requirements.
l Free sample is available with economic express fee.
l Excellent quality with reasonable price.
l Strong technical support (technical data, drawing, etc.)
FAQ
Q: Are you a factory or trading company?
A : We are a manufacturer. We are professional in developing and producing electrical wires and cables since 2001.
Q: Can I visit your factory?
A :Yes! You are welcome to visit our factory for further detail check.
Our factory is located in Minqing, Fujian. You could choose to fly to Xiamen/Fuzhou International airport. And tell us your flight No., We will arrange to pick you up if you like.
Q: May I buy samples from you?
A: Yes! You are welcome to place sample order to test our superior quality and services.
Q: Can you put my brand name (logo) on these products?
A: Yes! Our factory accepts to print your logo on the products.
Q: May I know the status of my order?
A: Yes .The order information and photos at different production stage of your order will be sent to you and the information will be updated in time.
To receive a quote, further information or advice, Leen Cable invites you to contact us. And if you want to visit to know our production line and manufacturing property, please confirm with us in advance for later arrangement.
PVC Insulated And Sheathed Control Cable
PVC Insulated And Sheathed Control Cable,Flame Retardant Control Cable,Flexible Control Cables,Flexible Shielded PVC Control Cables
Fujian Lien Technology Co.,Ltd , http://www.liencable.com