The European Cup, the Olympic Games, and the America's Cup for a hundred years have never had a summer like 2016. It has brought together almost the most popular tournaments. For sports fans, this summer is undoubtedly a grand holiday, and in order to welcome this "Sports Summer "TCL launched a sports version of the C1-CUD for the 2016 Sports Year. C1-CUD uses MEMC motion enhancement technology to effectively solve problems such as screen jitter, ghosting, and smearing. This was a great welfare for sports fans.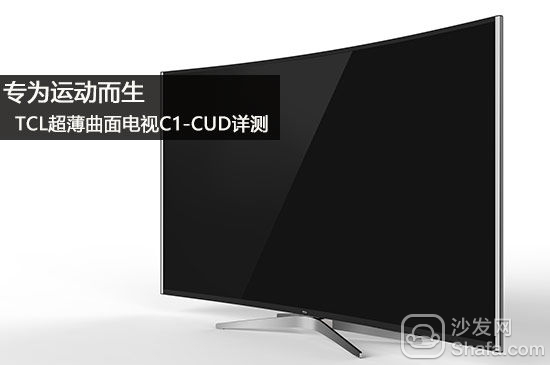 In addition to the MEMC motion enhancement technology, the C1-CUD also excels in image quality. It is equipped with a brilliant image quality processing engine, and it performs well in terms of color, contrast, and reduction. As a sports version, how can there be no movement? C1-CUD also carries a second-generation C sport. With the help of a somatosensory remote control, users can enjoy sports at home and enjoy the best of both worlds.
It is worth mentioning that C1-CUD is an ultra-thin curved TV (parametric picture article) with a thickness of only 9.9mm. It also has a golden curvature that matches the curvature of the human eye. It is also minimalistic in appearance and fits with its "sports". In terms of characteristics, the system is equipped with a very fast TV + OS 3.0. Almost all operations can be triggered, and it is also considered as "Olympic" speed. Recently, this sports version of the C1-CUD came to the HC House evaluation room, then, we follow the author's evaluation to learn more about this TV for sports.
Appearance: The ultimate simplicity 9.9mm science ultra-thin
Just saw the C1-CUD, the author's mind emerged in a few words, ultra-thin, simple, texture. First from the thin, C1-CUD thickness is only 9.9mm, only a little bit thicker than the iPhone6s, familiar with LCD TV (parameter picture article) friends should know that in the case of the backlight module is also posted in the panel Next, the whole machine can be made into this thickness, the difficulty is very large, but also test the enterprise's manufacturing capabilities, and obviously, TCL completed very well, and on this basis, TCL also designed a metal circle for the C1-CUD Shaped edge, but also see its excellent design skills, so the texture once appeared naturally. In addition, the overall style, C1-CUD continues the current mainstream of the minimalist design.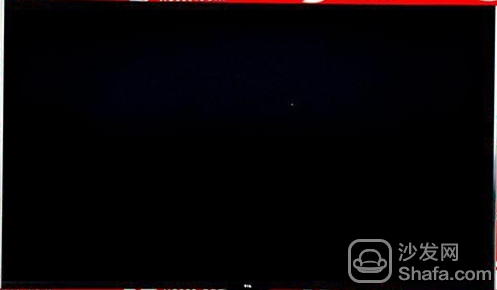 TCL ultra-thin surface TV C1-CUD
Ultra-thin body + metal edging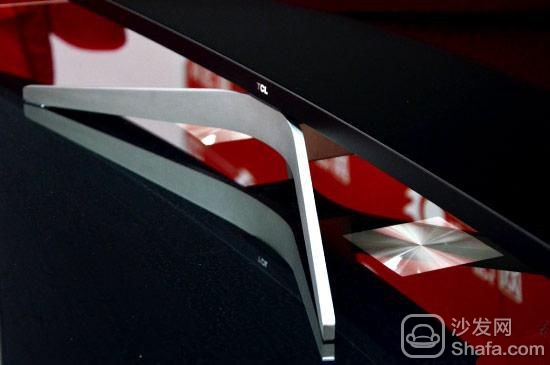 X-type mechanical base
In terms of the base, the C1-CUD is more sophisticated than the C1 released last year. It uses an X-type mechanical base. Apart from increasing the overall beauty, this shape is also very practical. It can support the upper screen steadily, and it will not be like the previous generation. The base of C1 occupies more space on both sides and seems to be very "forced."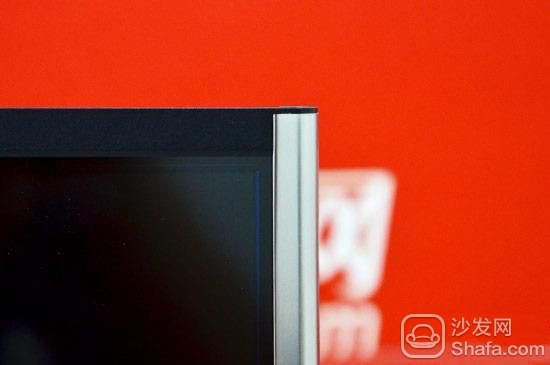 Ultra narrow border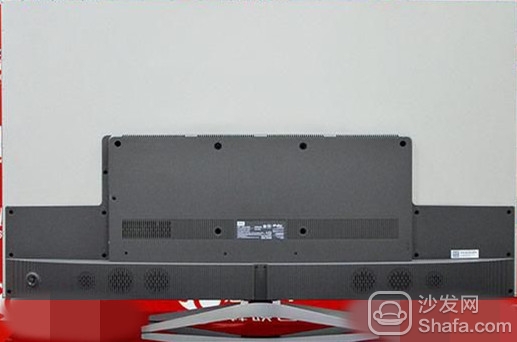 Back display
The back of the C1-CUD uses an alloy-integrated backplane. To reduce the thickness, all circuit boards except the panel are placed underneath, ensuring the ultra-thin integrated design at the top. It looks like a high-end product. More scientific and technological sense. In this simple back, it also cleverly hides the moon shadow surface sound, has six sound units, low and high frequency are very good, although this TV we can not see the sound from the front, but with the "invisible clever, "Awesome" can be described as the most suitable.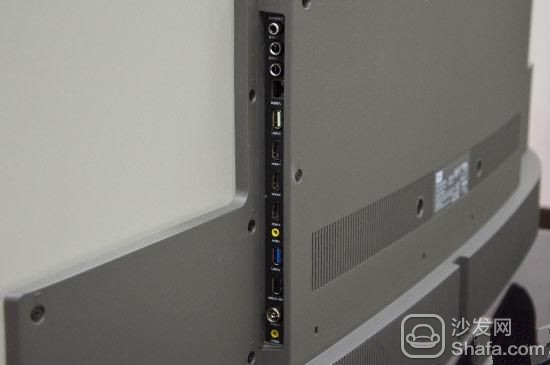 Interface area close-up
Interfaces, C1-CUD also boldly abandoned the interface that has rarely been used, such as color difference components interface, which is currently almost unattended, and only retained the most commonly used interfaces such as HDMI, USB, AV input and output, network cable and microphone headset. Can fully meet the current user's almost all the expansion needs, and let the interface area is no longer so messy. It is worth mentioning that C1-CUD is also designed with a USB3.0 high-speed transmission interface to facilitate users to directly play 4K source on USB storage devices.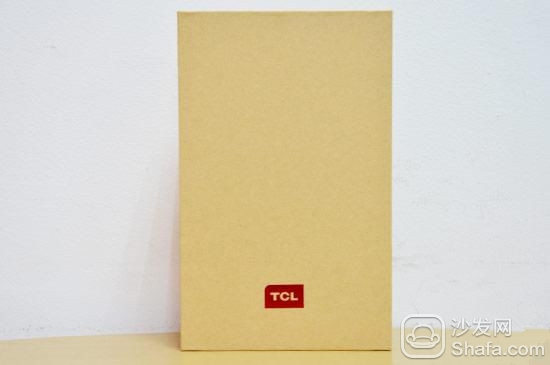 Attachment packaging is more refined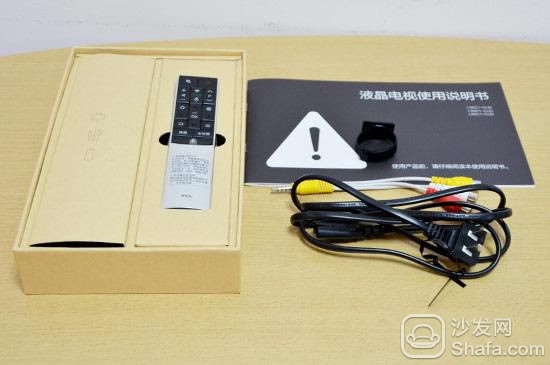 Attachment display
In terms of attachments, I don't know if it's because of cooperation with LeTV. TCL also seems to have Internet genes this time. Instead of packing all the accessories in a plastic wrapper, as usual, TCL specifically prepared a paper box. The accessories are all neatly stored in this tray. The user can see at a glance. When some accessories are not used, they can be easily used by simply finding the tray, which is very convenient.
Chocolate remote control
Here we must also say that the C1-CUD uses a brand-new upgraded chocolate remote control. It is made of metal material and has a very good grip. The shape is still simple design. The keystrokes use a bumpy concept, and you can easily perform blind operation without looking at the remote control. It also feels very good, and it also features voice control, somatosensory handles, wireless airstrips, and a very powerful function.
TV+OS 3.0: One Touch Up
In terms of system, C1-CUD adopts a newly upgraded TV+OS 3.0. Compared with the previous generation system, 3.0 uses a brand-new UI interface. With the chocolate remote control, the human-computer interaction experience is smoother. At the same time, C1-CUD also has very fast. The boot speed, the author experience, basically about 5 seconds to boot.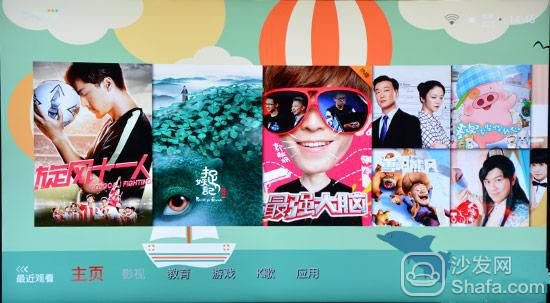 Homepage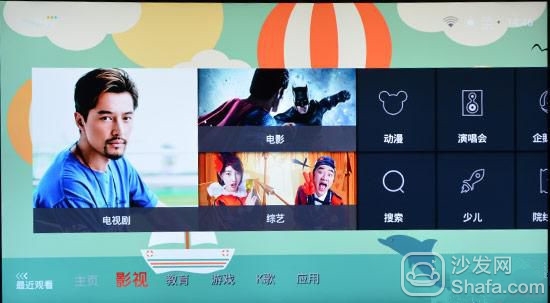 Movie interface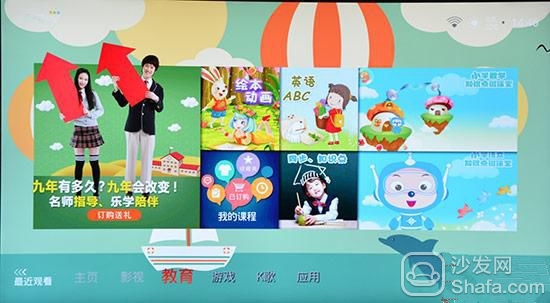 Education interface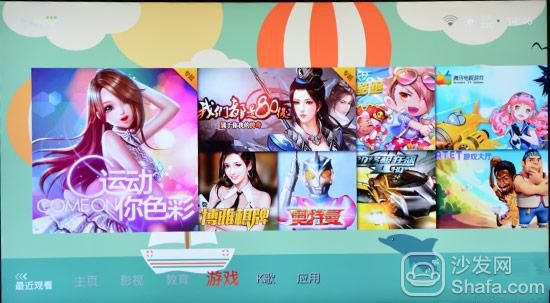 game interface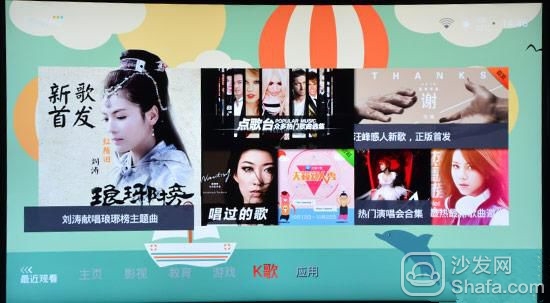 K song interface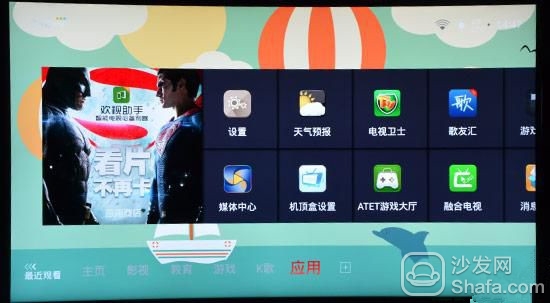 Application interface
In terms of UI, C1-CUD is mainly divided into six interfaces, namely homepage, video, education, games, K songs, and applications. Using the remote control keys, you can reach the corresponding UI interface, and the presentation mode still uses the poster mode. More intuitive and clear. Of course, it does not mean that there are only six interfaces. Users can add the desired UI interface to the main interface according to their own needs. The addition method is the plus sign at the bottom right of the main interface. Add, very user-friendly.
display setting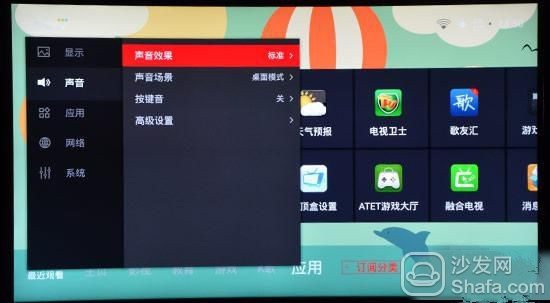 Sound settings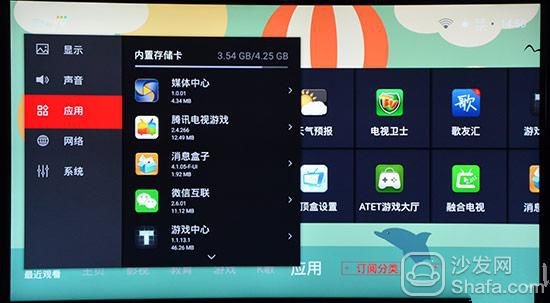 Application settings, users can uninstall and other operations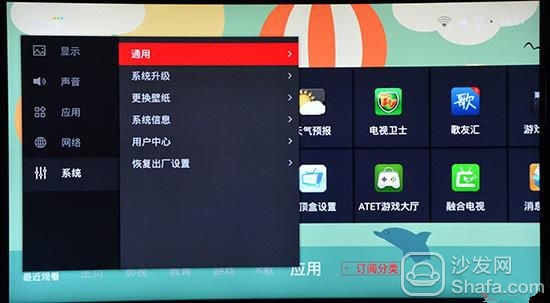 System Information and Settings
The setting of C1-CUD is also very simple, press the setting button on the remote control, the user can personalize the display, sound, application, network, system and other aspects in the setting interface.
Content: Popular Coverage
In terms of content, C1-CUD cooperates with Tencent Video and carries iCNTV content platform. Users can enjoy Tencent's rich online content. In the penguin theater, the movie theaters are constantly updated. The TV dramas also basically cover the year's hit broadcasts. At the same time, there are more than 60,000 ultra-clear variety of entertainment resources, together with uninterrupted music box sports broadcast throughout the year, basically able to meet users. Of all the viewing requirements, it is worth mentioning that overseas resources such as HBO and NBA can also be seen on the C1-CUD. Of course, if you want to watch the highest quality content, some still need to pay to watch, but I believe we are more and more used to pay to watch the fine content.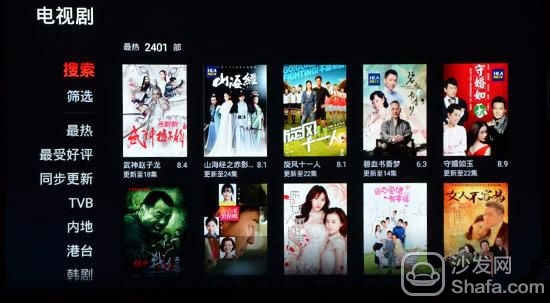 TV series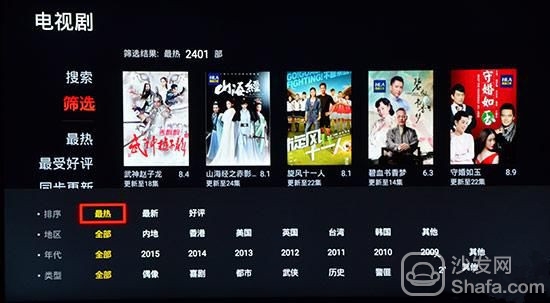 Users can filter content by category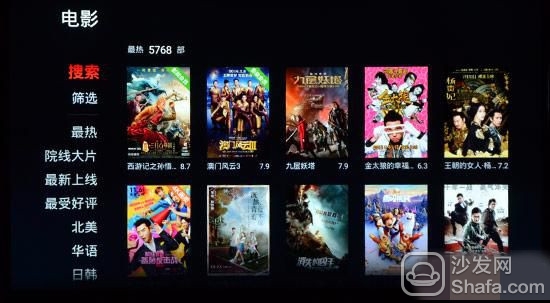 the film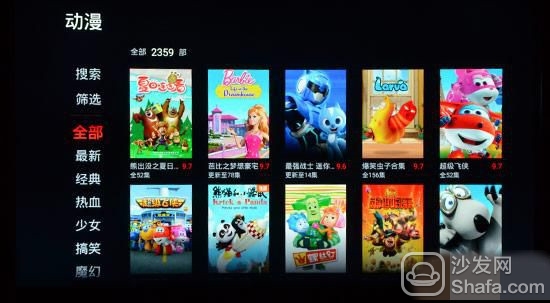 Anime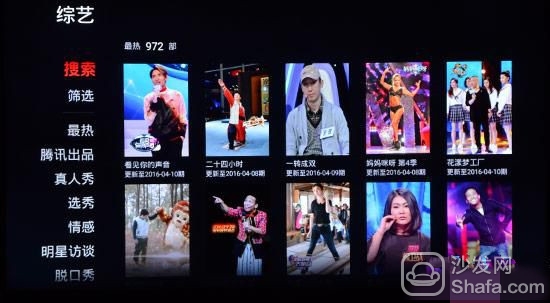 Variety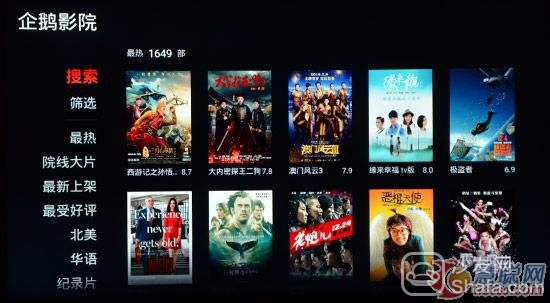 Penguin Theater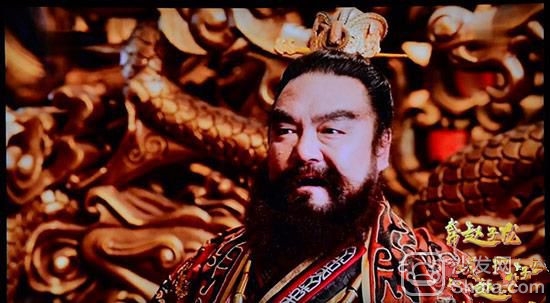 Hot play Wu Shen Zhao Zilong online real shot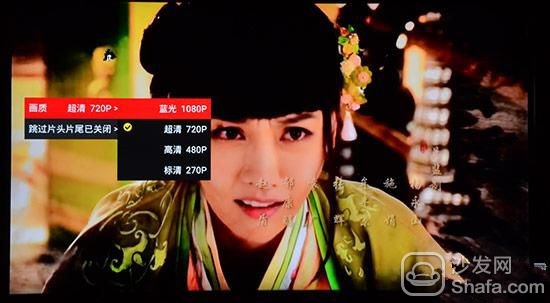 Users can freely adjust picture quality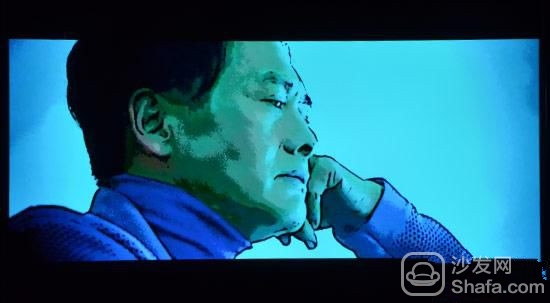 The original large-scale Macau Fengyun III online play real shot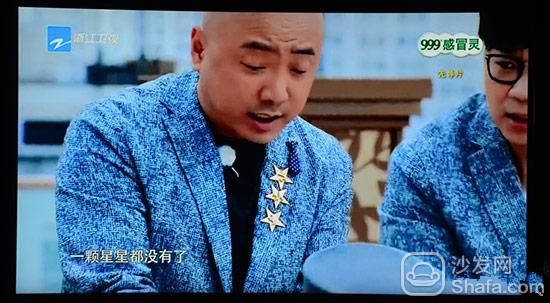 Hot broadcast variety show 24 hours online real shot
In the test, the author found that the current hit Wu Shen Zhao Zilong, Cyclone 11 people, as well as just off the assembly line of a large movie Macau III, hot show variety show 24 hours, etc. can be smooth to watch, and the user can Select the viewing resolution based on the network conditions in your home.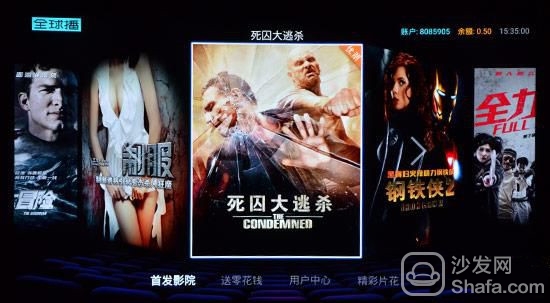 Global broadcast
In addition to Tencent video, the C1-CUD also features the highly acclaimed synchronous cinema function of TCL. The movies for the same period in the same period can be seen on TV for the first time, and are all high quality sources. Achieve cinematic visual effects.
Family Fun: The Second Generation "C Sports" National Fitness
As I mentioned before, C1-CUD is a TV specially created for sports. Therefore, sports-related home entertainment content is also indispensable. C1-CUD is equipped with a second-generation C-sports fitness application. An external smart sports blanket can be used to exercise with family members. Aerobic jogging, fitness dance, and professional yoga are included. And compared to a generation, the second generation can do more exercises, play more equipment, and transform the living room into a sports ground. .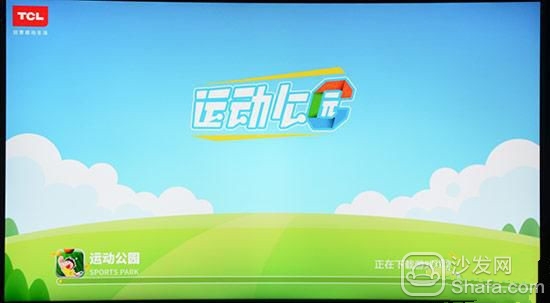 Second Generation C Sports

Second-Generation C Sports Contains More Exercise Fitness Applications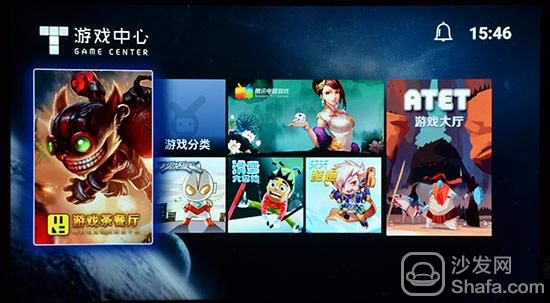 TCL Game Center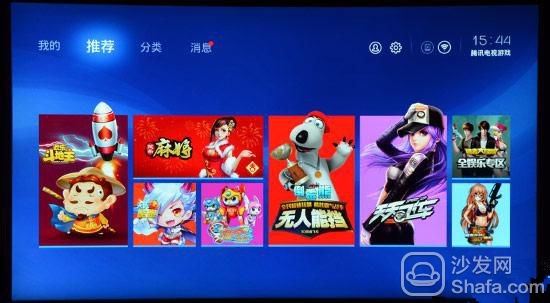 Tencent TV Games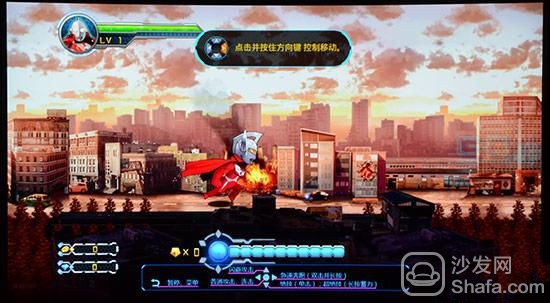 Game experience
In addition to fitness, the C1-CUD also has multiple game platforms built in, from which users can choose their favorite games to experience.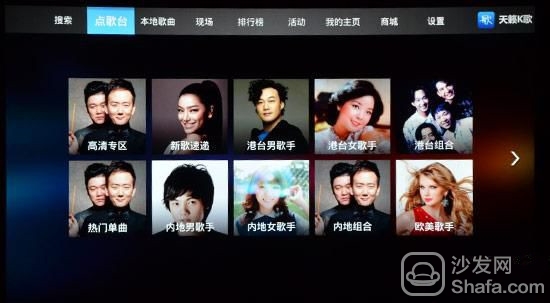 Teana K Song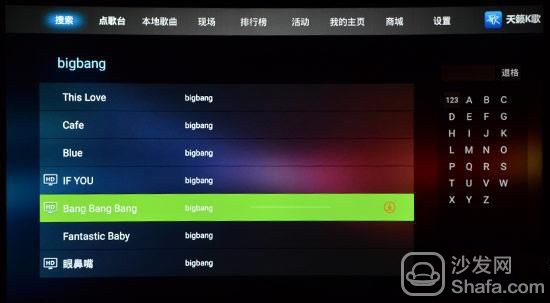 Can search for popular songs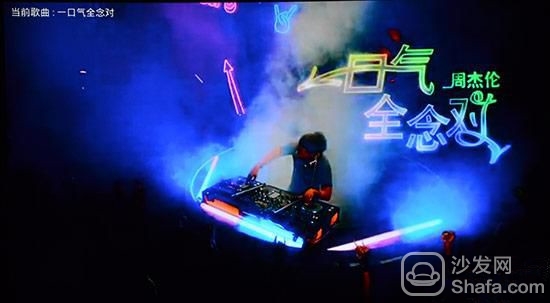 Karaoke interface
C1-CUD also specially designed K song pages, mainly "Scorpio K song" application, has a large number of high-definition MV music library, and synchronized updates with the major KTV, the new song first sing, support the download after the local K song, without Worry about the Internet speed Kartun affect the mood of K songs, but also through the camera professional recording and scoring, and then share with friends and relatives, is absolutely necessary for family gatherings entertainment.
TDC2000 systems have been in operation for more than 25 years and will be supported by Honeywell in the future. However, ageing workforce and a greater demand for energy savings, environmental protection and Improved operational effectiveness require users to look closely at different solutions for technology refresh and upgrades.
he upgrade possibilities for TDC2000Data Hiway include:
Technology Refresh Solutions - These are dedicated kits for replacement of legacy electronics with modernized ones with improved efficiency, lower power consumption and environmentally friendly materials

Technology Upgrade Solutions - These are solutions for replacement of TDC2000 equipment with newer generation technology that provides improved performance, reduced maintenance cost and new operational and functional capabilities

Intellectual Property upgrade solutions - These are solutions for effective transitioning of the existing control strategies, applications and Human-Machine Interface (HMI) to the new technology equipment
The upgrade solutions can be divided into:
HMI Upgrades

Controller Upgrades
Honeywell Modules,Slm Controls Link Module,Io Control Module,Parallel Link Driver Module
Xiamen The Anaswers Trade Co,.LTD , https://www.answersplc.com