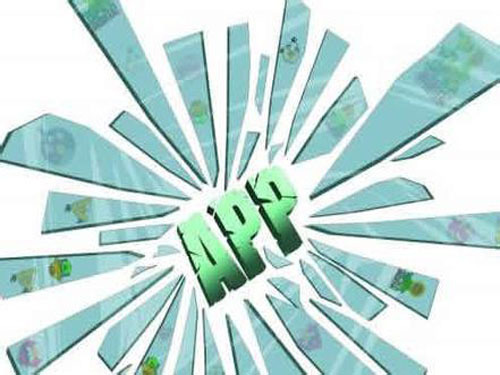 As the World Cup progresses, the World Cup-related malicious programs have also surged! According to the latest statistics from Trend Micro, there are currently more than 375 malicious mobile apps in the world, and they are lurking in unauthorized/third-party application download stores, waiting for users to install on mobile devices. Trend Micro appeals to fans to adopt the three major defense methods of "reading, failing, and secure" and let themselves "hundreds of drugs do not invade"!

Tong Ning, director of business development at Trend Micro (China), said: "In addition to the recent phishing scams and hacktivists on the Internet, cybercriminals have also targeted users of mobile devices. Trend Micro found that the theme of the World Cup There have been as many as 375 types of malicious mobile apps. After analysis, it has been found that most of the malicious apps with problems are currently mobile mobile malware variants. For example, the ANDROIDOS_OPFAKE.CTD family that forges popular applications, and privately filtered SMS and steals information ANDROIDOS_SMSSTEALER.HBT Family, scam scam programs ANDROIDOS_MASNU.HNT, variants of the trojan program ANDROIDOS_OPFAKE.HTG, etc."

Forged application

One of the malware families detected by Trend Micro was the ANDROIDOS_OPFAKE.CTD family, which first appeared in May 2013, and was created by falsifying popular applications. Its malicious behavior includes: subscribing to the user's value-added services, leaking important user information (such as contacts/messages), and installing malicious links and shortcuts on the mobile device home screen.

In just one year, the number of detected ANDROIDOS_OPFAKE.CTD variants reached 100,000, forged 14,707 applications; and the remote server to which the program is connected has 66 different domains, each of which pretends to be Famous website.

Fake World Cup games, will automatically subscribe to value-added services for users, malicious absorb costs <br> <br> SMS filtering and information stealers

Another malware family that Trend Micro detected using the World Cup fever is the ANDROIDOS_SMSSTEALER.HBT family. This family variant has similar phishing and counterfeiting methods as OPFAKE, but one thing is different: they can connect to remote C&C servers to receive and execute commands, and some of them add information filtering programs (blocking/hiding certain incoming messages). , send SMS and install new malware.

Analyze its C&C server and found 76 domains, all registered to Tanasov Hennadiy. We also found that these problematic C&C servers were also used to host third-party application download sites, most of which were repackaged with advertisements and information theft programs.

Value-added service abuse

The malicious program that was detected as a new variant of ANDROIDOS_OPFAKE.HTG has also become a member of the Cyber ​​Crime World Cup. This is a typical value-added service abuse process. Infected users will find themselves paying for expensive services that have never been registered.

Swindler fraud

Trend Micro finds the World Cup Slot Tiger Malic App named ANDROIDOS_MASNU.HNT. Its malicious behavior includes: filtering the user's payment confirmation information, so that the user will not notice the actual amount of money spent playing the game, and thus may spend more money unrestrainedly.

World Cup Slots Malicious App

Some football game applications have also been found to leak user information without the user's knowledge. At the same time, there may be risks in the small payment process. We recommend that mobile users pay special attention to their financial and personal information when using these applications, or simply avoid using them.

Trend Micro recommends that fans can adopt three self-protection magic "read, not, and secure" to avoid being harmed by malicious programs:

· Read: Always use Trend Micro's "FIFA-related threat information" to understand the latest threat information and defenses.

· No: Only download apps from reputable platforms and not download programs from unknown third-party platforms to reduce risk.

· Security: Install mobile security solutions as quickly as possible, such as Trend Micro mobile security software free version of the App, software relying on Trend Micro 26 years of information security professional accumulation, can be proactively detected in the cloud through the APP, web pages, text messages, etc. Malicious program, prevent it from gathering personal information, protect yourself from malicious programs!
Led Panel Light Series include multi-type shape frame, it has multiple type "rimless integrated Concealed Mounted Led Panel Light, surface mounted LED Panel Light , Slim Led Panel Light and glass light,etc. We are the manufacturer of producing energy saving interior lighting, for example, Led Flat Panel Light, grid light and so on. There are three color temperatures with cool white, warm white and natural white of panel lights. It has both concealed and surface mounted installation way. The unique features of led panel light are: CRI>80, PF>0.5. Flat Led Ceiling Fixture is a good choice for any low ceiling area.Such led panel lighting has characteristics of super bright, easy installed, energy saving, long life span, low profile design, which is the prefect lighting solution for residential and commercial buildings.
Panel Light Series
Led Interior Panel Light, Round and Square Panel Light, Energy Saving lamp for Office Lighting
Jiangmen Lika Lighting Electrical Appliances Co., Ltd , https://www.lika-led.com