Wang Zhiguo, the chairman of Cool Open, is a new generation of leaders cultivated by Skyworth. He is just as full of vitality as the cool open he leads. He needs to make television a tide of technology for young people. Beginning in 2015, Coocaa began to operate independently of Skyworth, making up for the lack of young blood in the robust brand image of Skyworth. Although Coolcom separated from Skyworth and became two independently-operated brands, the co-opetition relationship also made both parties more aware of the importance of user value in the context of the Internet.
At present, the total number of cool open end users exceeds 16 million, and daily life exceeds 6 million; operating revenue, from 2 million in 2014 to 200 million this year. As Wang Zhiguo mentioned in his speech at the Global Mobile Internet Conference of GMIC 2016, "The value of Internet TV at this stage is to let the people who originally watch TV reach more Internet content via Internet TV, and thus enjoy the dividends brought by the Internet. Instead of returning the Internet crowd not watching TV back to television, the realization of this Internet dividend requires that TVs not only have a "look" function, but TVs, as the core window of the living room Internet, inherently carry the mission of a user interactive portal for smart living. The large screen connects each smart device and every smart device-based service between the user and the smart home, and it can cover all aspects of our lives such as eating, wearing, living, and walking.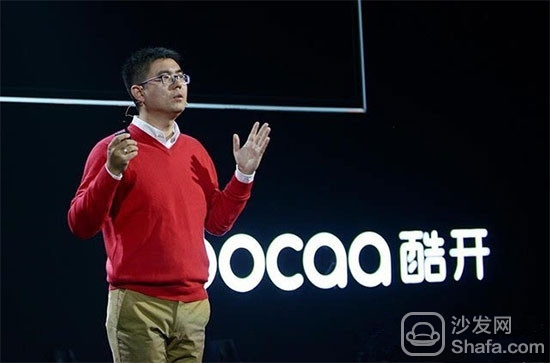 Every internet company must have its own product. Cool open is no exception. It has its own platform - cool open system and its own TV - cool open TV. Cool open system will develop towards the platform in the future. Apart from Skyworth and CoolTV, the cool open system is adopted, and some third-tier small-brand TVs are also paid for. Cool TV, the new product will be launched at the end of May this year, including four series, claiming to be able to "crowd" all companies, which is to include low-end TV products for the purpose of grabbing users and brand-name high-end TV products "Cheap TV will definitely return to the cost line. This price will not be too long. Cool TV does not earn hardware money, but it cannot be sold at a loss." Wang Zhiguo commented on some Internet TV price wars.
In Coolo's operation, you can see that through TV, users can purchase hardware to enjoy services such as education, travel, and games. This is a closed-loop service that Kai Kuo has set for himself. This is what Wang Zhiguo did for Cool Open in 2016. Subtraction" removes some redundant, non-profitable services and focuses on education, travel, and games. In addition, cool open does not create its own brand of smart hardware, but will only do Tmall, Jingdong's entrance.
Since the start of independent operation in 2015, Coocaust will shake off the "traditional" shadow, new thinking, new products, new slogans, and a series of other measures. Even at the expense of sounding, we must learn from LeTV. "We must learn to tell the user the advantages." However, the most important thing is that Kukai learned that the number of users who sell TV can bring about, rather than how much profit can be generated by selling TV. This is a difference from traditional television.
Ac Power Supply,Ac Dc Power Supply,Dual Rail Power Supply,18V Ac Power Supply
Yangzhou IdealTek Electronics Co., Ltd. , https://www.idealtekpower.com